Welcome to Design Lines!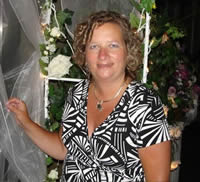 Hi there! I'm Lynn Dawson-Parker. I am an Accredited Home Stager in Stouffville, Ontario. I'd like to invite you to browse my new site created for YOU to showcase my services and experience in the areas of home staging, interior decorating, consulting and home décor.
Design Lines was my creation over 20 years ago when I started selling giftware. Since then, it has branched out into several different directions as I have attained experience, training, and expertise in other areas of design.
A summary of my training and work to date:
a graduate of Ontario College of Art (OCAD), majoring in Advertising/Graphic Design and Photography
a 25 year career in visual/window display for a number of retail department stores as well as several independent boutiques
actively involved in the real estate industry since the beginning of my career
consult with agents and new home builders on sales, decorating, and design concepts
earned my "Accredited Home Stager" designation with The Haverhill Institute of Staging & Design
Whether you're trying to design a space to live or a space to sell – my experience is your advantage. By using my knowledge, expertise and guidance, I'll make your home the place you love to relax, showcase, entertain and enjoy life in.
Lynn
PS - I welcome feedback, so please tell me what you'd like to see here!